HR TRENDS
Learning organizations: the path to agility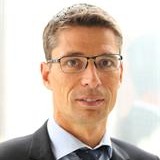 SHARE THE ARTICLE ON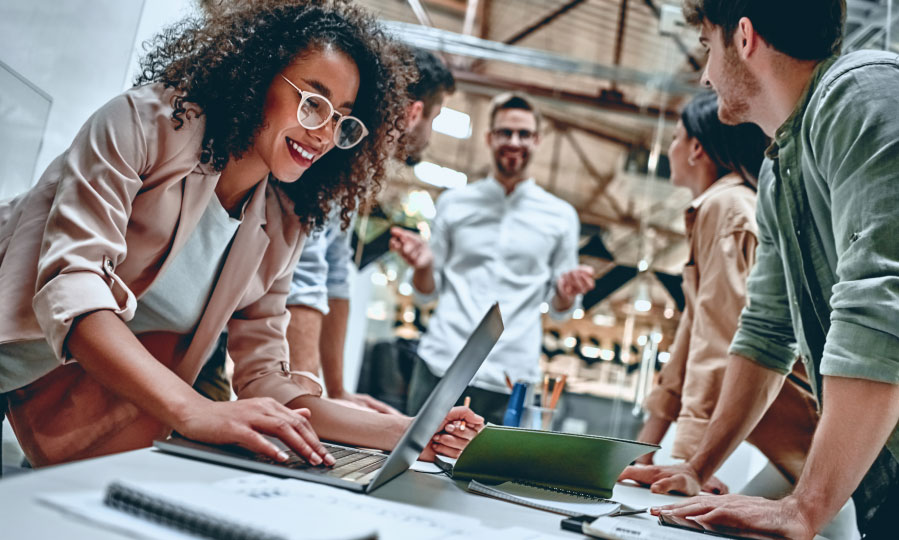 Why become a learning company? Quite simply, to adapt more quickly to the changing job market. Experts estimate that 400 to 800 million jobs will disappear by 2030, due to the accelerated automation of tasks and the impact of artificial intelligence. In addition, companies are increasingly looking to recruit employees with soft skills, i.e. human qualities such as collaboration, adaptability and creativity. Digital transformation has led to upskilling and reskilling.
Companies are asking candidates and employees to implement a continuous learning process, which means that they continuously acquire new skills so their current skill sets do not become obsolete. The pandemic revealed the urgency of developing a learning organization that is capable of being resilient in the face of unforeseen events and challenges of all kinds.
Training and Development managers will need to set up new career development plans based on continuous learning. This is not an easy task, as only 42% of employees believe they continuously or frequently learn at work, while 39% say they never or rarely learn at work, according to a Forbes survey (*)!
Culture
A learning organization encourages the learning of values such as curiosity and humility, in an attempt to continuously develop skills and acquire knowledge. It is a state of mind and a principle and the example must come from the top. The behavior of top management and managers directly influences employees' behavior. Developing a culture of feedback and sharing encourages fluid exchanges and brings out innovative ideas. A culture that is conducive to learning is based on recognizing the professional and personal qualities and abilities of individuals. Employees should perceive the training offered by their employer as a source of personal and professional growth, so they can thrive within the company. The learning culture implemented by the company must be seen as a means, even a 'privilege', to help them develop their skills and increase their employability.
A fun approach
Traditional training catalogs have become obsolete. Today's employees expect their company to offer training courses that are in line with their needs and desires for professional and personal development. They require modern, easily accessible tools with content tailored to their needs that is also fun, to compensate for the time-consuming nature of training. Continuous learning is ensured thanks to the variety of the modules and communication channels. It needs to be easily adapted to the needs and be personalized according to the different types of people within the company, which can now be looked upon as 'consumers'. Training and Development departments offer multiple tools and platforms for e-learning so that employees can learn anytime, anywhere and on any device (computer, tablet, smartphone). The number of mobile learning platforms available 24/7 are growing steadily. Neuroscience shows us that access to on-demand training is a more effective way to learn and retain knowledge. Games are also an efficient way of learning. Games are a way for employees to engage, to increase their desire to learn and boost their concentration in a fun way. Rewards, points and ranking systems can also be used to stimulate the learner through recognition by peers and managers. The different levels available in the gaming process guide them to the appropriate content to acquire new skills in line with the final objectives of their training.
Social learning is about sharing
Sharing is essential to acquiring knowledge on a long-term basis. A 'learning company' needs efficient tools to facilitate this sharing. Once the knowledge is acquired, employees must be able to compare their ideas, discuss best practices and continue to learn from each other. True learning is accomplished through such transmission. The process of interacting with other employees will activate their knowledge and stimulate their critical thinking skills. Social media can be used today to set up forums, before, during or after training, or online events to encourage the sharing of ideas and feedback. The possibilities that discussion platforms offer to publish links to articles or videos or to curate their own content are essential resources for creating a strong dynamic of exchange and commitment.
A learning company as a way to boost performance
In a learning company, connections are made between an individual's skills and the group's skills. This provides the company with a greater ability to adapt. This new concept of continuous learning provides significant benefits, and in view of the economic and social challenges to come, we now understand why becoming a learning company will play a key role in boosting performance in the near future.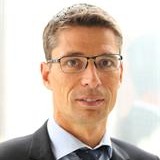 Christophe Bertrand
HR Transformation Director at Sopra HR Software