HR TRENDS
Hybrid management must find a good balance between listening and performance
SHARE THE ARTICLE ON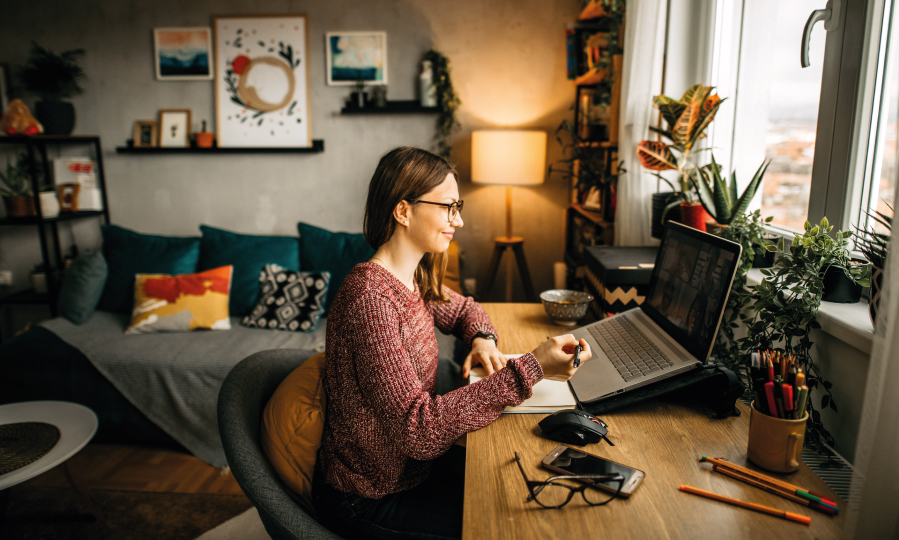 How did you set up teleworking during the pandemic?
The Omnium group is from Brittany, with century-old brands, Devred 1902 and Bouchara, in the retail sector.
Remote working has always been in our group, especially for the Holding employees who are used to working remotely with the other employees from the brands. Also, the central services work remotely with the network of stores. A regional manager manages 20 store managers and travels about once a month to see them face-to-face.
About 80% of our staff are on-site in stores, and have no digital footprint. During periods of lockdown and especially when stores were closed, we needed to find a way to communicate with them. Fortunately, we had already carried out our digital transformation by digitizing administrative documents and setting up evaults. The employees became accustomed to receiving payslips and information via the Web. During the health crisis, the HRIS became our "umbilical cord", because it enabled us to inform employees of the developments in the health crisis and new measures to be implemented.
In addition, the HR department has had a central role in securing aid and continuing to ensure payment of wages. We were also very active in supporting the teams.
How can teleworking improve teamwork?
Working remotely requires greater thoroughness since what is written remains.

You are forced to get straight to the point. Written communication is less informal and emotional. The ideas and the message you want to convey need to be very clear. Good use of digital tools increases the effectiveness of the messages and reduces misunderstanding. Relying on written exchanges ensures precision and accuracy.
Working remotely also allows you to take a step back and take the time to think things through. It makes relations between people healthier and allows everyone to focus and think about their work calmly.
What are the keys to successful hybrid management?
Managers need to learn how to let their teams work on their own. Personally, since the first lockdown, I have focused on the results obtained and not on online presence.
On the other hand, isolation can be a hindrance for some: their effectiveness can decrease because they are don't have the energy that comes from working together. We have been watching out that employees do not 'disconnect'. Some of them tended to become isolated and interact less and less.
How do you define the role of HR in the coming years?
HR will become increasingly digitized. We already select job applications on screen. Employees receive their contracts in their evault and sign them electronically. And we use e-learning.
Screens are everywhere, but they must not cut us off from real relationships, both with employees and customers.
We need to make sure that our sales people have real interaction with customers. When we recruit, we focus more on Soft skills.
For employees and customers, a balance needs to be found between interacting remotely - digitally - and face to face in the office or in the stores.
Madeleine Podeur
Director of Human Resources Omnium Group