A month of reunion for Sopra HR in June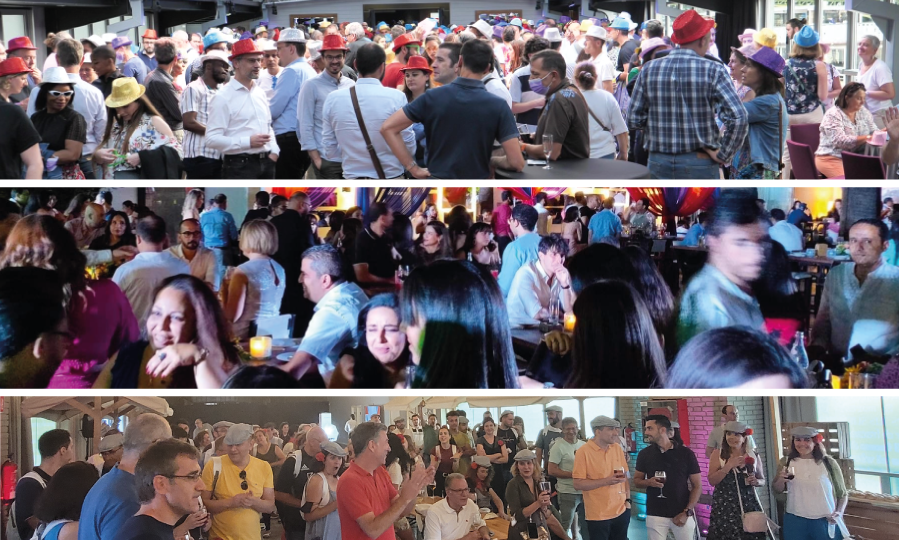 After two years of 'digital' proximity, the month of June was an opportunity to celebrate the reunion of all Sopra HR employees in Madrid, Tunis and Paris.
The festivities began in Madrid with a typically Spanish evening: gymkhana in Madrid streets, culinary specialties and dancing.
Then it was on to Tunis, with a great reunion evening in an exceptional setting: palm trees & swimming pool with a live concert of traditional music.
Finally, the "Color Boat" in Paris, for a cruise on the Seine through historic Paris.
Sopra HR was privileged to welcome Carole B for a live street art performance. This evening was also an opportunity to see again the people who have retired since 2020 and who were invited especially for the occasion.
These great events helped to strengthen the Sopra HR collective.
Exchanges, conviviality, laughter... were all there!