Food Delivery Brands implements its digital transformation with Sopra HR Software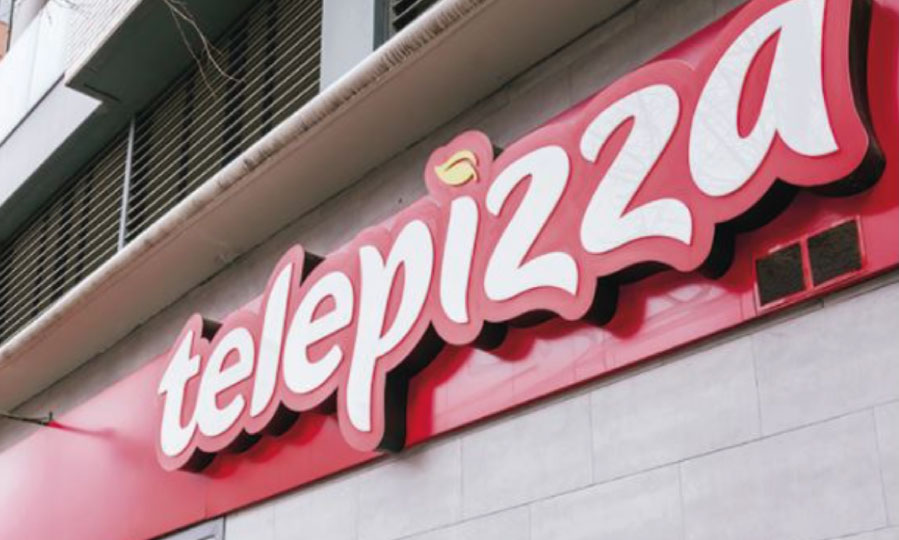 Food Delivery Brands is the leading international multi-brand pizza delivery group. It operates the brands Telepizza, Jeno's Pizza in Colombia, Apache Pizza in Ireland, and Pizza Hut in Spain and Latin America, through more than 2,600 establishments in 36 countries. Innovation is very important to the company and it has chosen Sopra HR Software as its partner to accelerate the digital transformation of its Human Resources.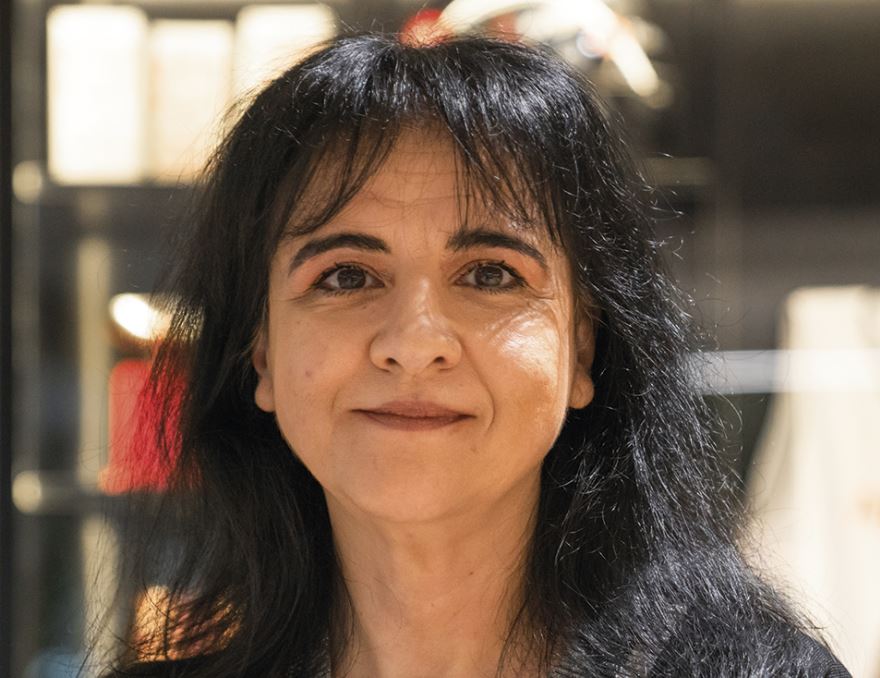 Carmen López, Director of People EMEA and HR Director at Food Delivery Brands
How is the HR department set up at Food Delivery Brands?
At Food Delivery Brands, the HR department, which covers the entire management of the company's personnel, is called "People", because we put our employees first. The overall strategy of the department is coordinated from the central services in Madrid. We manage two major territories: EMEA and LATAM and, within each market and country, there is a team and a manager, but we are all part of the same global team, as indicated by the values of Food Delivery Brands' internal culture. The department operates transversally, in particular with sales, corporate social responsibility and Digital Transformation. We are committed to working holistically on the employer brand and we assess the employee's career path in the same way we assess the customer experience. Internationally, the Food Delivery Brands People department employs 83 people, including 15 in Spain. Since work is now done remotely, we use Microsoft Teams to remain in close contact. Teams has enabled us to work together these last few months.
What values best define your company? How do they define its corporate culture during this period of increased transformation?
In Food Delivery Brands, when we talk about the people in this company, we use the term 'Welievers', because we are guided by the idea of 'We' that encompasses the values that define our culture and activities:
'One team', we are a single team working together to achieve a common goal and we celebrate our success together
Resilience: we are committed to everything we do and we are experts in adapting to new situations, we face our goals relentlessly, with passion, energy, flexibility and determination
'Customer first': we offer the best service and the best products, exceeding the expectations of our customers
'Dreamers': we think big and differently to provide new ideas that meet the needs of our customers and in this respect we are very demanding. We believe that everything we do can be improved to make our service better
'No fear': we always pursue new challenges; we take risks and turn them into opportunities.
We continuously communicate and promote the concept of "We" through different projects.

How did you approach your ambitious "People" Digital Transformation project in the Covid-19 environment?
Our Digital Transformation began more than two years ago, before the situation created by Covid-19. Of course, when this unforeseen situation started, many of our efforts were focused on digital, which helped us to overcome the first period of the crisis in an assertive way. We had to readjust operations and processes for the whole company, developing new ad hoc working methods for the premises, sales outlets and production. An intense joint effort has been made by different departments to establish common directives and policies for each type of employee. We were able to adapt quickly and work as a team despite the fact that we had to work remotely. Fortunately, we already had appropriate processes and tools for remote working, but we needed to strengthen them and find ways to coordinate. Today, thanks to lessons learned and after the stabilization of our business, we are seeking to make our processes paperless to ensure greater efficiency in the future.
All the solutions and services offered by Sopra HR Software meet our expectations and can help us achieve our objectives.
What are your principal goals for this project?
Our main objective is to create a human resources system to deal with the main functions of the department: performance assessment, payroll processes, online training, etc. While we have been able to quickly meet the challenges of the pandemic, our priority now is to harmonize our basic HR processes through a comprehensive tool. We also want to modernize and adapt the paperless processing of our personnel administration, mainly in Spain and Portugal.
Sopra HR Software was selected for this transformation project. What are the expected benefits?
In order to achieve the objectives mentioned above, we looked for a provider able to meet our needs as a Global group and that could deploy us internationally. We thus found that Sopra HR Software was a key ally to help us meet our goals.
Why did you choose Sopra HR Software as a partner for this project?
After reviewing various providers and analyzing their proposals, we found that all the options offered by Sopra HR Software met our expectations. With over 50 years of experience as industry professionals, they can help us achieve our goals. We are confident that this will be an excellent starting point for this project, which is extremely important to us.
Food Delivery Brands
Food Delivery Brands (formerly Telepizza Group) is the leading international pizza delivery group located in 36 countries.
It owns Telepizza, Pizza Hut, Jeno's and Apache Pizza in over 2600 locations throughout the world. Its delivery capabilities have distinguished the Group since its beginnings in Spain more than 30 years ago, where it implemented an innovative new model. It operates according to an integrated business model, in which its brands adapt to consumers and needs according to their countries, by always offering high quality products and making the customer the focus.
Last year, the Group changed its name to consolidate the development of each of its brands, strengthening their identities and ensuring greater differentiation on the various international markets in which they operate.